Smoothies have become an absolute staple in my diet over Summer. There is not a more refreshing, hydrating and nutrient packed way to start your day, especially if you are an early morning exerciser!
This smoothie is packed with all the best things and is a great combination of protein, good fats, carbohydrates and loads of fibre, so no worries about feeling hungry before lunch time!
You will see that I have added in some spinach to this smoothie, now if you are new to adding greens to your smoothie I have a trick for you! Placing your greens, whether it be spinach or kale, into a zip lock bag in the freezer not only means they will last longer but also means the taste is even LESS noticeable  in your smoothies! I only added a small bunch of fresh baby spinach into this one which I promise you wont even notice!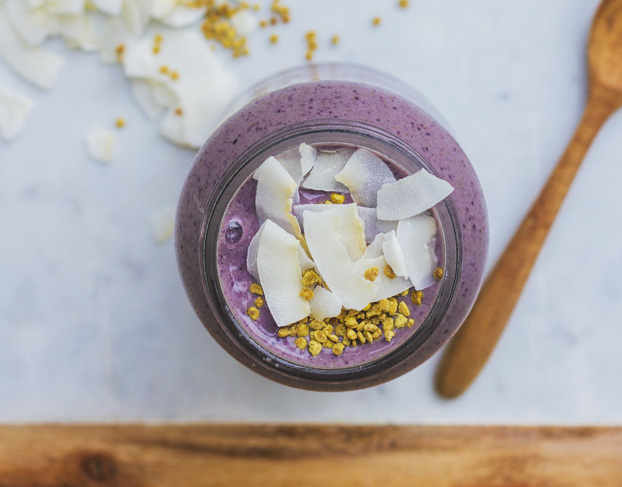 Blueberry Smoothie
1 frozen banana
1/2 cup frozen blueberries
1/2 tbsp LSA
1/2 tbsp hemp seeds
1 tbsp powdered peanut butter (can substitute natural peanut butter)
1 serving of vanilla protein powder
small handful baby spinach
Almond milk added to desired consistency
Place all ingredients into a high powered blended and blend untill smooth, serve immediately.