With summer on the way out this smoothie is a way to keep the tropical vibes hanging around that little bit longer!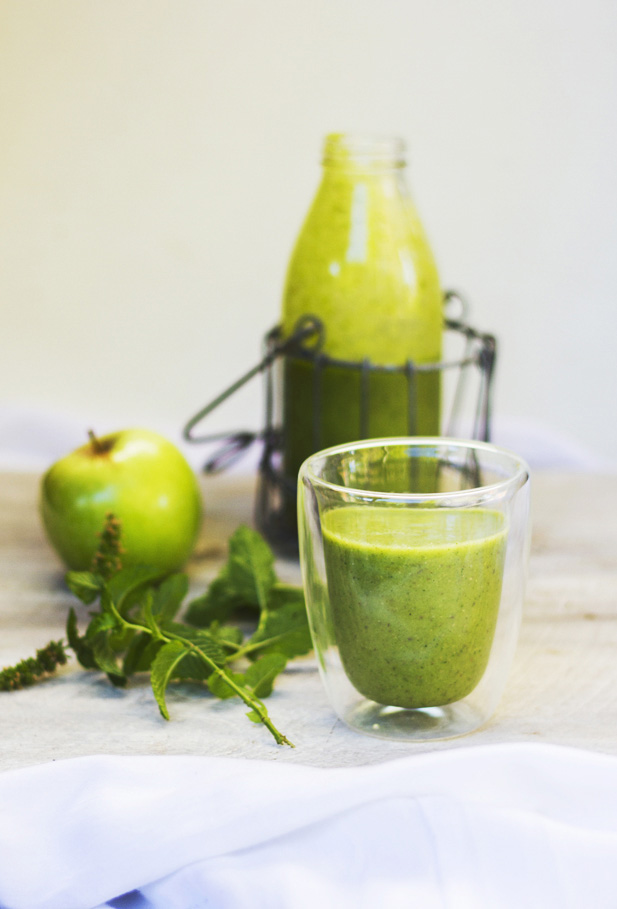 I have always been a little skeptical of green smoothies, after experimenting a little too much to quick I was put off after a few not so delicious experiences! But I have found the key to making a green smoothie that I love.
Using tropical fruits rather than trying to make a chocolate smoothie green I find much more appetizing, but hey that's just me. Regardless of whether you are a green smoothie rookie like me, or a fully fledged greenie, you will love this one!
Tropical Green Smoothie – serves 2 or 1 large serve
1 cup frozen mango
1 cup pineapple
juice of 1 lime
1 tbsp chia seeds
1 – 2 handfuls of baby spinach
small handful of fresh mint leaves
1/2 cup coconut milk
coconut water added until desired consistency
Place all ingredients into your blender and blend, adding coconut water until you reach your desired consistency!
Yum! Now sit back and imagine your lounging by the pool on a tropical island…