Popsicles are certainly not just for the kids, and after tasting these you might just want to keep them all to yourself! These ice blocks are super creamy with a rich chocolatey flavour somewhat reminiscent of the classic chocolate paddlepop which I'm sure we all remember. The difference here is that they are made with only five wholesome ingredients, no nasties and only a small amount of natural sugar!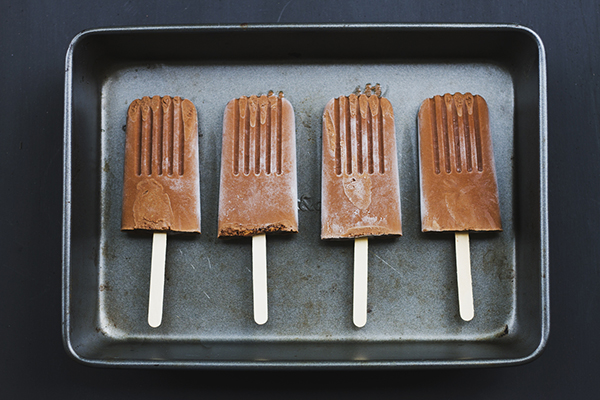 Coconut milk has been used in this recipe and this is what makes them so rich and creamy, it is however, quite high in calories so I have used a low fat coconut milk and it worked perfectly! Coconut milk is rich in vitamins and minerals, it contains high levels of some of the crucial minerals like, iron, calcium, potassium, magnesium and zinc. It also contains a significant amount of vitamin C and E, making it the perfect dairy free alternatives for these ice creams, but they should still be consumed in moderation due to the high fat content of coconut milk.
I promise the kids will love these and you will feel good knowing exactly what they will are consuming! They may actually get some health benefits from their frozen lollies this summer for a change!
Chocolate Peanut Butter Popsicles
1 400ml can coconut milk
1/2 cup cocoa or raw cacao powder
1/2 cup natural peanut butter
2-3 tbsp honey
1 tsp vanilla
Whisk all ingredients together in a large bowl until smooth and well combined
Pour into popsicle molds and freeze for four hours or until frozen
Too easy! You could even drizzle some raw chocolate over them once frozen for an extra special treat! Enjoy X