Oh man, if you are a fan of mint slice biscuits, (even if you aren't!) then prepare to be amazed! This slice literally couldn't taste any closer to the real thing, minus any refined sugar or dairy!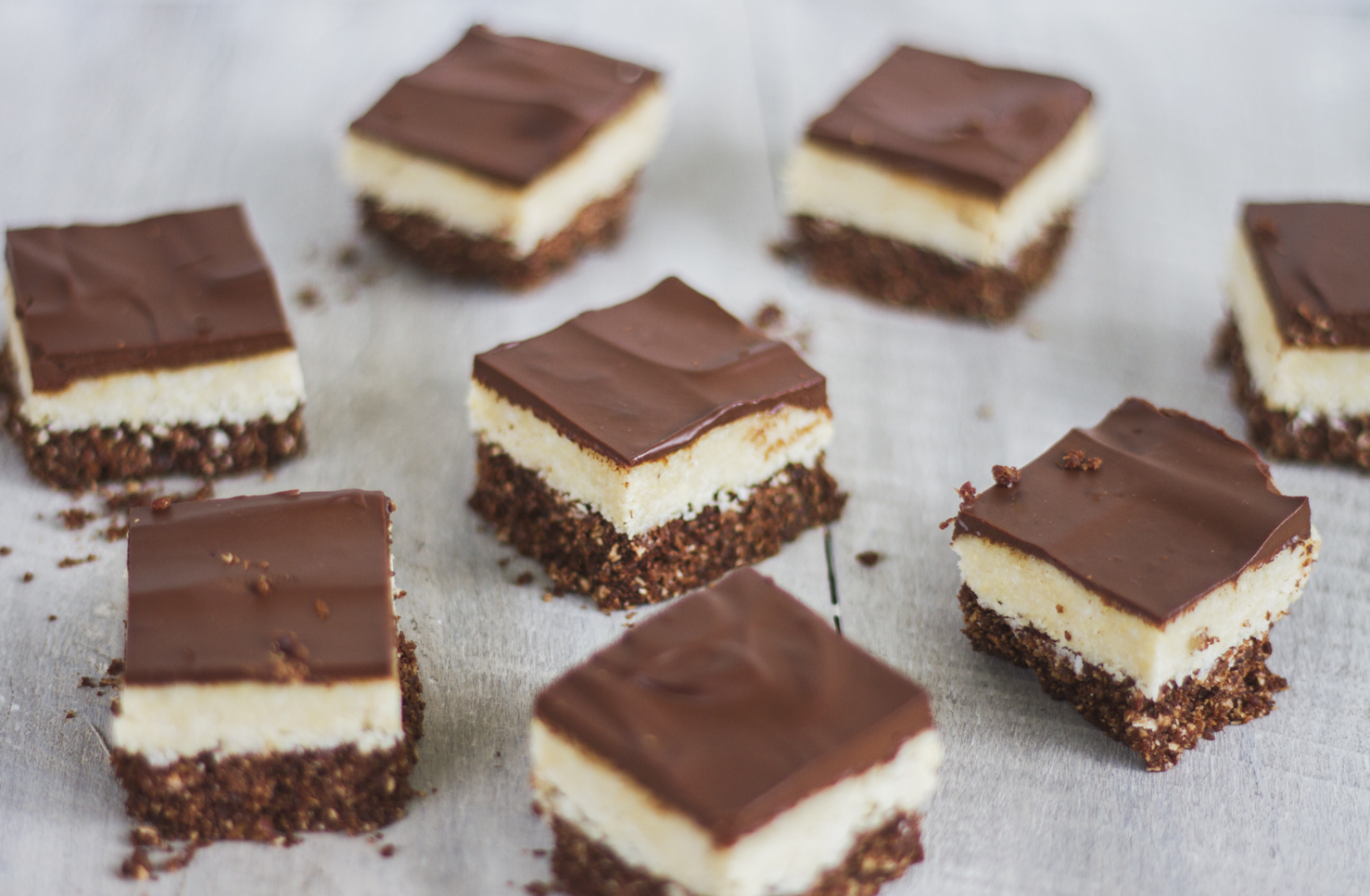 I have been  huge fan of mint slice biscuits ever since I was a little girl trying to sneak one from the pantry, but with this recipe I no longer have to feel guilty for succumbing to my minty chocolatey guilty pleasure!
Try to find the most natural peppermint oil you can to flavour this slice as that way you can reap some of the health benefits of mint too. Peppermint can be fantastic for your digestion so a little slice of this after dinner with a cup or herbal tea is the perfect way to unwind and deal with any sugar cravings!
Even if you aren't worried about the health benefits of this slice still give it a go, I promise even the biggest raw dessert non-believers will LOVE these!
I have to give a mention to my amazing partner for spending time making  set of new back drops for me! I did some serious white washing today too so be prepared to be bombarded with pictures of it all over instagram hehe
Chocolate Mint Slice
BASE
3/4 cup almond meal
3/4 cup oat flour
1/4 cup cacao or cocoa powder
1 1/2 cups dates
1 tsp vanilla
2 tbsp water
FILLING
1 cup dessicated coconut
1 1/2 cups cashews
1/4 cup coconut oil – I used H2coco virgin coconut oil
2 tbsp rice malt syrup
1-2 tsp peppermint – this will depend on what sort you use and how strong you like the flavour
1 tsp vanilla
TOPPING
100g good quality dark or raw chocolate
100ml coconut cream
Place all base ingredients apart from water into food processor and blend until combined
Add water slowly until mixture sticks together
Press base into lined tin and place in fridge or freezer
Clean out food processor
Place coconut and cashews into processor and blend for a few seconds until ground to a flour
Add all other ingredients and blend, adding peppermint oil slowly until desired strength
Press filling onto base and place back into the fridge or freezer
Place coconut cream and chocolate in small saucepan and melt slowly over low heat
Pour ganache onto slice and spread to the edges, place into the freezer to set
Use a warm knife to slice once slice is set
Store in the fridge, if you don't eat it all at once!
Then bask in the amazingness that is this delicious nutritious slice!