These are the reason why raw desserts are so exciting! To be able to make a brownie that is so fudgey and chocolatey with only a couple of wholesome ingredients, it still amazes me, and I bet this recipe will amaze you too!
In order to make these delicious brownies truly 'raw' you must use cacao powder rather than processed cocoa! (although they will taste delicious either way!)
Cocoa is raw cacao powder which has been roasted at very high temperatures which lowers the overall nutritional content of the beans. Raw cacao on the other hand is made by cold pressing un-roasted cocoa beans, this keeps the living enzymes in the cocoa and just removes the fat!
Either way your brownies will still taste super yummy, but it certainly is something to think about!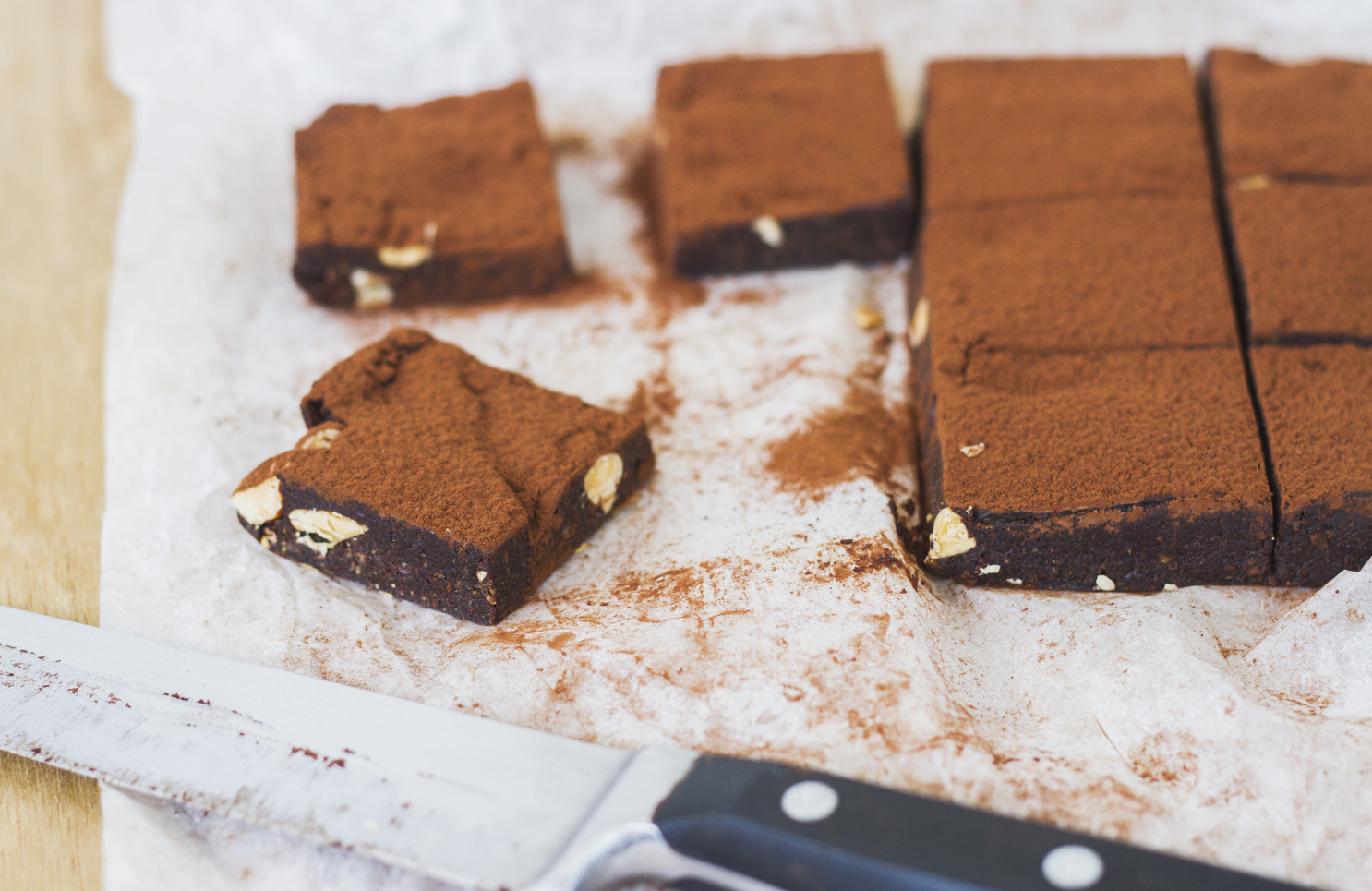 Just like most of my recipes, you can experiment with different flavours, for example you could add berries or other nuts into the mix or even use walnuts instead of almonds when blending! Have fun with the recipe! I do recommend warming one up for a few seconds in the microwave before devouring…you will transported into raw dessert heaven!
Raw Brownies
1 Cup Almond Flour
2/3 Cup Cacao powder
2 1/2 – 3 cups dates – will depend on the type of dates used
1 tsp Vanilla
small pinch of salt
1/4 cup chopped almonds
1 – 2 tbsp spoon water
Line a square baking tin
Place all ingredients apart from chopped almonds and water into food processor
Blend until mixture stick together as a dough – add water slowly if neccesary
Mix in the chopped almonds
Press dough into baking tin
Shake over some more cacao powder
Place in the fridge to set
Slice into squares and devour!
That easy! Yum I bet all your friends will LOVE these brownies! The perfect after dinner treat with a cup of tea!