With summer finally here in Australia, berry season is upon us! What better way to celebrate these delicious fruits than with ice blocks! The combination of mint and raspberries is really something special and is perfect to have when celebrating this festive season!
Mint not only tastes delicious but it is amazing for your body. With all the indulging that occurs around this time of year mint is a herb that will help with digestive issues and discomfort. It is really easy to grow at home and then you will have a ready supply to add to juices, smoothie or even brew fresh tea out of! It adds a whole new dimension so sweet and savory food.
If you are making these for the kids you could always omit the mint, but it really makes these something special without being too intense. These are also a great dairy free alternative to the sugar laden ice blocks that you find on the supermarket shelves! Also feel free to change up what berries you use, strawberries would work well too.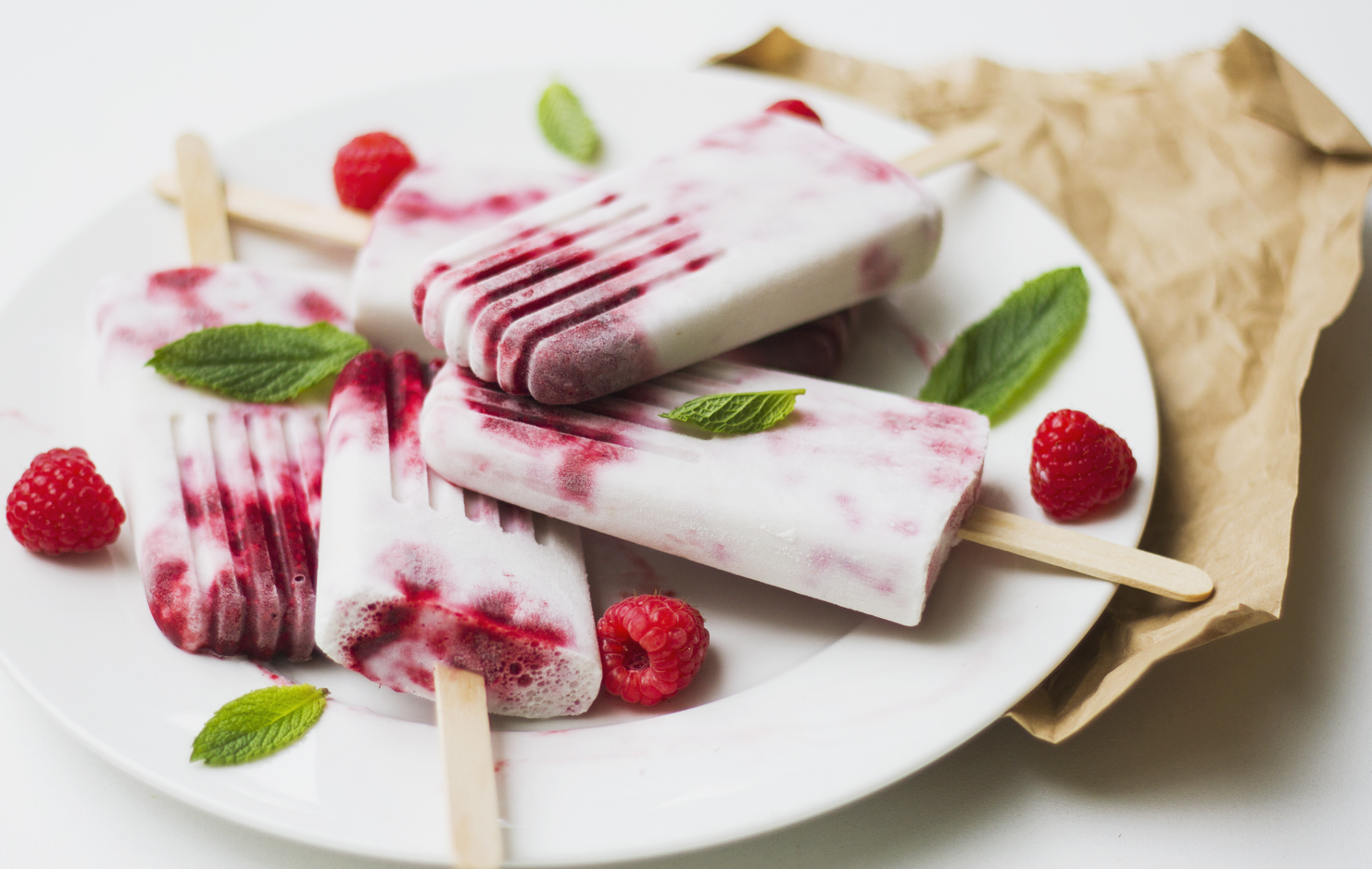 Coconut Raspberry and Mint Icy Poles
1 cup fresh or frozen raspberries
small handful fresh mint leaves
400ml can coconut milk
2 tbsp honey or maple syrup
1 tsp vanilla
If using frozen berries warm them in the microwave until defrosted then mash slightly with a fork. If using fresh simply mash slightly
Tear mint leaves up into small pieces
Add mint leaves to berries and set aside
Pour coconut milk into a bowl, add honey and vanilla and whisk until well combined
Add spoonfuls of the berry mix into your popsicle moulds, then top with some coconut milk, then more berries, alternating until all ingredients are used up
Freeze for 3-4 hours until well set!
Kids and adults with love these with the simple yet flavourful ingredients, enjoy!