Baked oatmeal has got to be one of the most warming and nourishing breakfasts you can make! It is full of protein fruits and wholegrain making it the perfect meal to have before a big day, as it will keep you fueled up for hours!
As I'm sure many of you know, I LOVE lemons! and lemon in a dessert is next level delicious! These baked oats taste just like a moist citrus cake whilst being full of nutritious wholesome ingredients.
Lemon has so many uses and packs a serious nutritional punch, whether your drinking it in some warm water, using it as a salad dressing or baking it in your oatmeal! Some of the benefits of adding lemon to your diet include improved digestion, cleansing your bowl, clearer skin and giving your immune system a boost. These are just a few of the many ways lemons can improve your overall well being so I recommend you start adding some of these yellow fruits into your diet!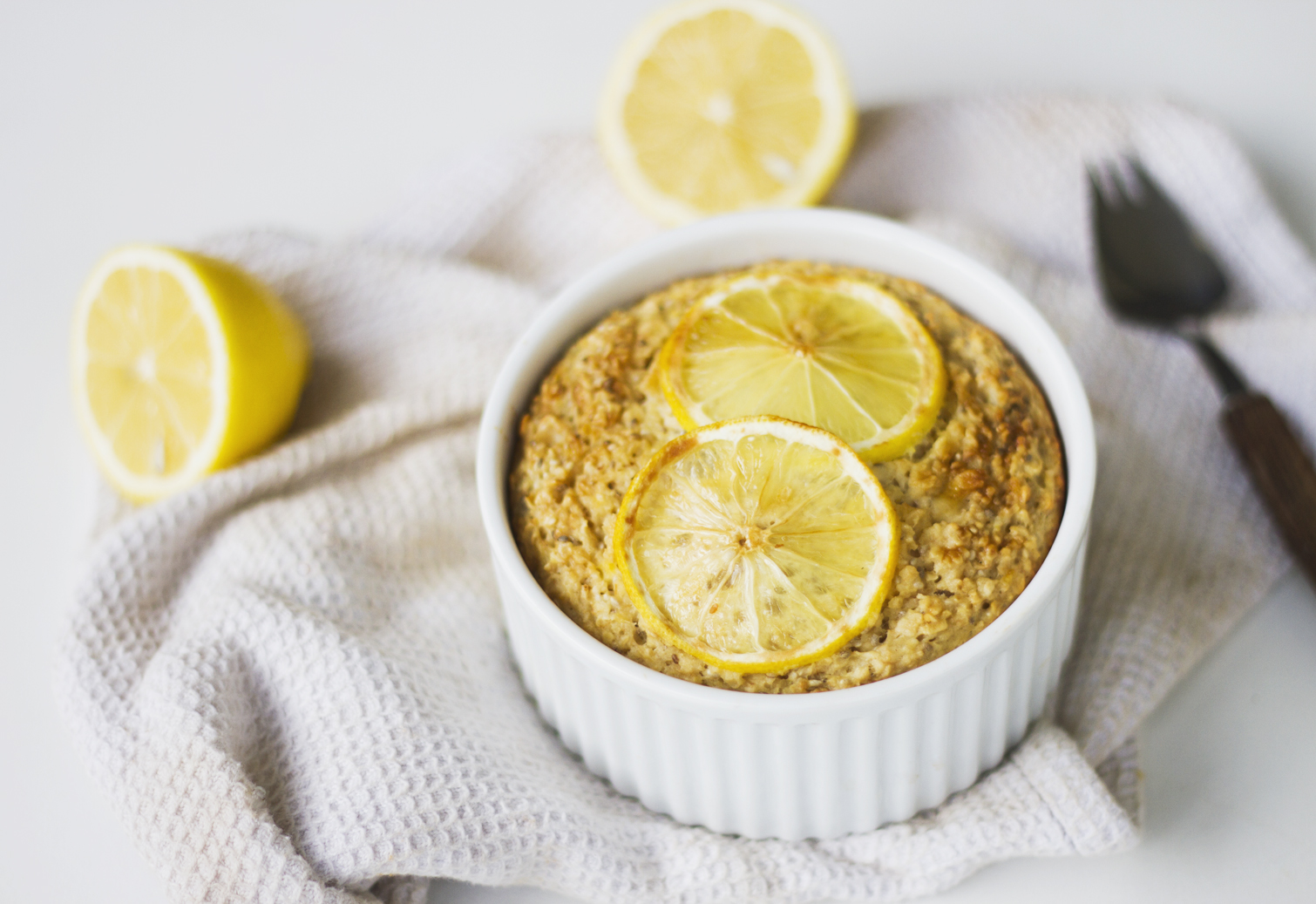 The addition of yoghurt into the mix is optional, but if your not dairy free I recommend adding it as it makes these oats super moist and creamy, without adding any fat! I also recommend adding berries into the mix! Lemon and blueberry pie anyone?
Lemon Pie Baked Oats – Single serve
1/2 small banana mashed
1/2 cup oats
1 tbsp chia seed
1 free range egg
1/4 cup almond milk
2 tbsp natural low fat yoghurt (optional)
juice and zest of half a lemon
1 tsp vanilla
1/2 tsp baking powder
Pre heat oven to 160°C
Combine all ingredients in a bowl making sure the egg is well whisked and the banana is well mashed
Pour into baking dish
Bake for 30-40 minutes – baking time will depend on the size of the baking dish you use
Tada! Feel free to double or even triple the recipe to make a big batch for the family, or to reheat for other days of the week! Yum!